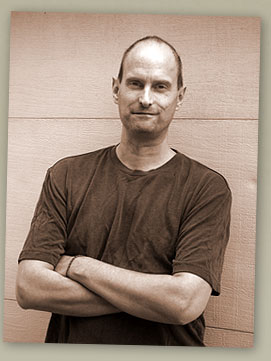 Jerome Deupree
Hey Everybody… Hello and welcome to my web page. This is very much a work in progress right now, so feel free to let me know what you'd like to see here. I'm hoping that this will be a very interesting place for you all to visit. So here goes…
My story… Born in November of 1956 in Cincinnati, OH. Started drumming at age 6, started gigging in my early teens and have been going ever since. I totally love the drums and will surely do it as long as I'm able.
History… I had two older brothers who helped get me started. Jack, the oldest, originally played drums and later switched to bass. Jesse, the next youngest to me (there are two sisters too) played guitar. They both helped me a whole lot and are probably the reason that I started at all.
Jack had a set of Ludwigs in Black Diamond Pearl (still love that finish). There was also a set of bongos about and I started hitting those one summer ('62?)
I remember listening to the movie soundtrack to "West Side Story" and all of the drama and emotion in the music. There were bongos in there as well and I guess something clicked.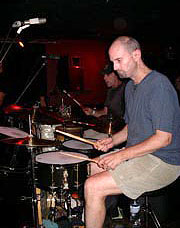 Shortly after that, I got a snare drum for my birthday, and then the Beatles were on the TV. Soon, a set followed and I just played whenever I could. Once a year I would take my drums to school and play for my classmates. In the summer I would play with my brothers and their friends. In the early 70's Jesse formed a band and we played at the Forefathers Inn in Kennebunkport, Maine. This lasted a couple of years and then I was slowly starting to play other gigs when the chance arouse. I loved sitting in whenever I could and enjoyed the challenge of playing on the spot as it were.
After high school, I moved to Bloomington, Indiana and got to record in a studio for the first time. I was also freelancing, playing whenever possible. After a few years, I got the urge to move on and so I went to Santa Cruz, CA. Here, I played with The Humans, and did some touring as well. Summer of '81 I came to Boston and have been here ever since.
Well that's the short version, more details to follow!